Magic Hat Knitting Pattern - FREE
Wednesday, 16 December 2020 | Admin
Hello my lovelies,
I'm here with a free knitting pattern for you. It's great for those last minute makes that seem to spring out of nowhere at this time of year :)
And it's also perfect if you're not sure of the exact size of the head of the person you are making this for.
I created this super stretchy beanie, with ease and speed in mind.
I hope that you find it useful.
Please don't alter this pattern and call it your own. Copyright remains with Kernow Designs at all times.
You may sell you finished item, but not resell the pattern. Please credit work back to me.
Thank you.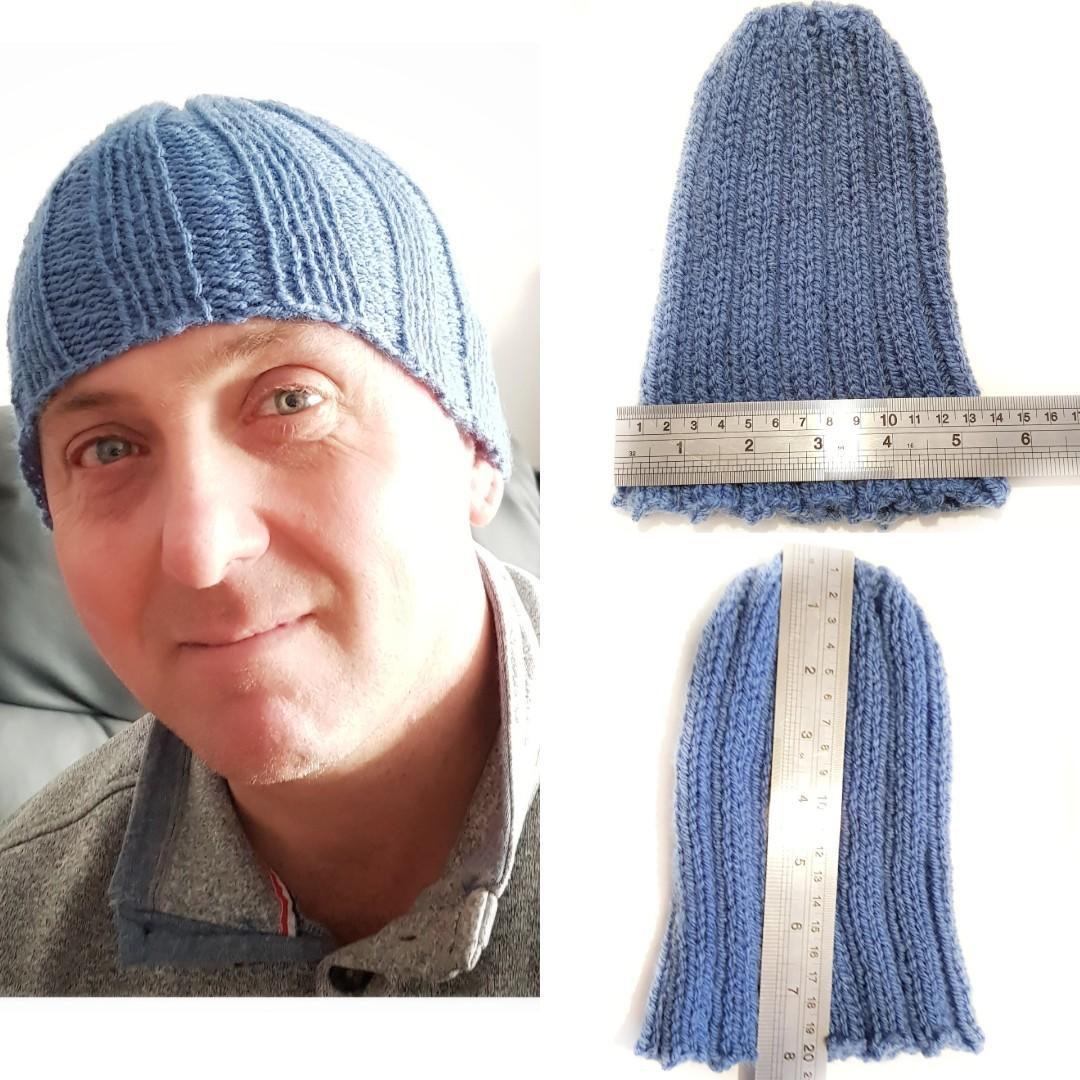 Size One: Laid flat; 5.5"/14cm wide (at bottom cuff) x 8"/20cm Long.
From a small head to a large head (26"/66cm approx.) this hat fits many sizes.
Yarn: 50g Aran Weight Yarn.
Needles: 5mm US #8 circular needle (55cm/22" long).
Other: stitch marker, tapestry needle for weaving.
Gauge: 18 sts and 20 rows = 10 cm/4" in 3 x 2 rib as in pattern, measured flat
Abbreviations & Glossary:
CO - cast on; K - knit; K2tog - knit 2 stitches together as one; M - marker; P - purl; P2tog – Purl 2 together PM – Place Marker; Rep - repeat; RS - right side; st, sts - stitch, stitches; WS - wrong side;
Construction: This simple, super stretchy, one size hat is knitted in the round, using circular needles and the magic loop method.
Instructions:
Cast on 65 sts;
(I used the Italian Cast On method, as this is super stretchy. I used just the one colour, and left a long tail, in place of a second colour.)
See video link below for guidance if you need it.
Rnd 1 (RS): PM to note beginning of round. *K3, p2; Rep * to end of round.
Rep rnd 1 until you have completed 37rounds (approximately 6.5 inches.)
Beg Decreasing;
Rnd 38: *K3, p2, k2tog, k1, p2; Rep from * to end of round (59 sts.)
Rnd 39: *K3, p2, k2, p2; Rep from * to end of round (59 sts.)
Rnd 40: *K2tog, k1, p2, k2, p2; Rep from * to end of round (52 sts.)
Rnd 41: *K2, p2, k2tog, p2; Rep from * to end of round (46 sts.)
Rnd 42: K2tog, p2, k1, p2; Rep from * to end of round (39 sts.)
Rnd 43: *K1, p2, k1, p2tog; Rep from * to end of round (33 sts.)
Rnd 44: *K1, p2tog, k1, p1; Rep from * to end of round (26 sts.)
Rnd 45: *K2tog, k1, p1; Rep from * to end of round (19 sts.)
Rnd 46: *K2tog, p1; Rep from * to end of round (13 sts.)
Rnd 47: *K2tog; Rep from * to end of round.
End with a k1 (7 sts.)
Cut yarn, and thread through the remaining stitches. Slide sts off needle, and pull yarn tight. Stitch up any visible gap that you have left at the crown. Fasten off securely and weave in all ends.
Pattern Notes;
If you're making this hat for a much smaller head, you have the option to fold over the bottom edge to make a brim/cuff (as in the main image) or to simply work less rounds before your decrease.
To work this out easily, simply measure from the bottom tip of the ear, to the point where the head starts to decrease in size, before the crown. However many inches this is, is where you want to begin your decrease rounds.
If you need a hat that will stretch larger than up to 26" circumference, start with a cast on of 75 sts rather than 65.
Contact and Support:
website – https://kernowdesigns.uk (there is a contact form here if you need to get in touch.)
Please, don't hesitate to contact me if you have questions or suggestions to improve my pattern. I'm always happy to help.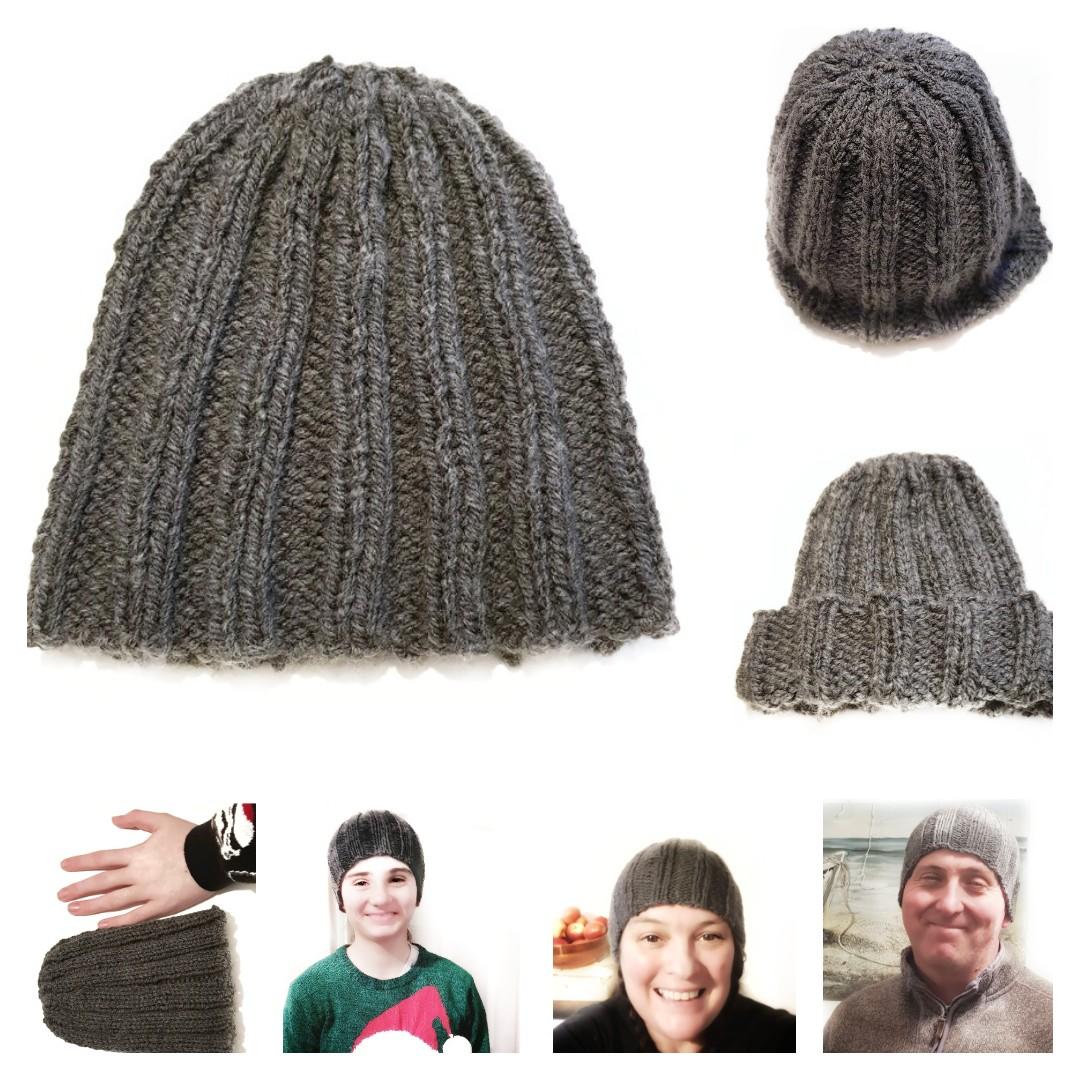 Both by the lovely Denise of Knitspirations. :)
Wishing you all a very Happy Christmas-time.
Yarny Hugs,
Karen x
Kernow Designs